Accidents Happen. We're Here to Help
Never Fear! Your Preferred Emergency Plumbing Company is Near
We are just a call away when you experience a plumbing catastrophe. Gas, slab, and water leaks are not things that can often be predicted. They always strike at the most inconvenient times. Whenever you experience a leak and need a helping hand, call Jasper Plumbing Services and see why we are Amarillo's trusted emergency plumbing service.
Put Your Worries Aside — The Leak Repair Experts Have You Covered
The frustration that comes with discovering an emergency plumbing issue is extremely unpleasant and not something you should have to deal with. We understand how not being able to access hot water can negatively impact your day, and we want to make sure this is never your reality. Call us if you are experiencing the following:
Odd smells that could be coming from your gas lines.
Puddles of water under your water pipes.
Water pooling in the same spot on the floor.
Don't let these inconveniences get the best of you. We have exactly what you need to kick these troubles to the curb and get your house back to normalcy. Our services are comprehensive, and we make sure to be as thorough with our inspections and diagnostics as we can be.
Gas Leak Repair
Take immediate action at the first sign of a gas leak. It could just save your life.
Slab Leak Repair
Get rid of sloppy puddles plaguing your house. Call us to look for a slab leak.
Water Leak Repair
Flooding is no fun. Get our technicians on the job at the first indications of leakage.
Emergency Plumbing Services Available 24/7
In an emergency, it is important to contact a professional plumber as soon as you can to assess the situation and provide immediate feedback.
Most times, we will be able to fix the issue or at least stop it from getting worse. If you don't know if what you have going on is an emergency, take a look at the list we composed to help you out.
You can always call us with any questions to stay on the safe side.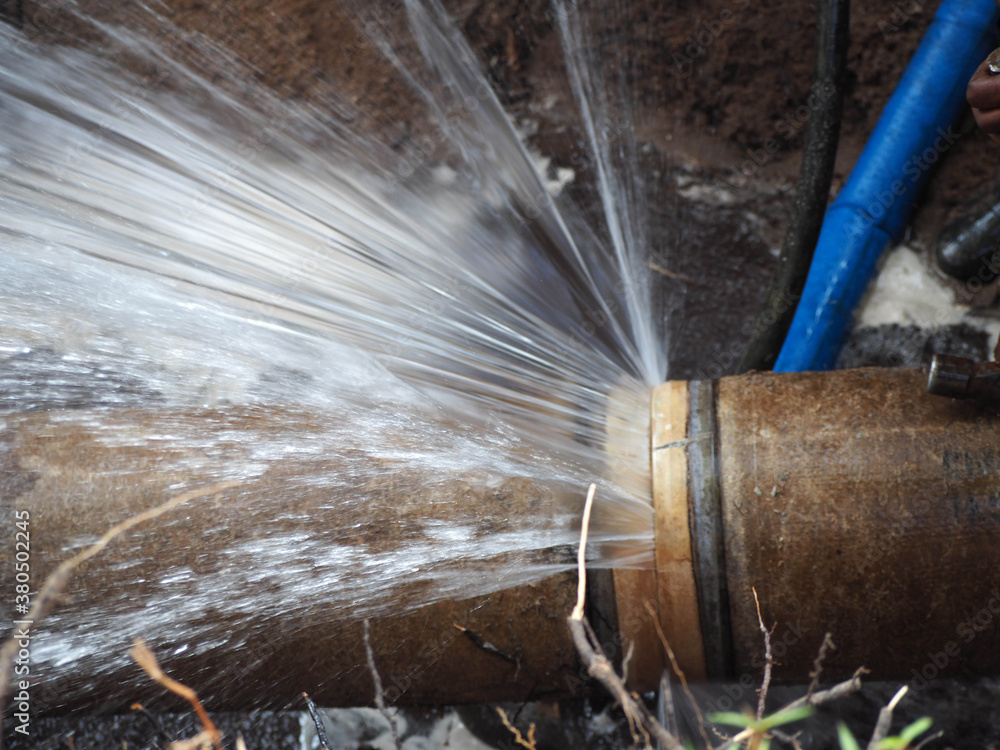 What is Considered an Emergency?
Burst Pipes: One of the quickest ways your home could be flooded is by a burst pipe. This can result in extensive damage to the structural integrity of your home.
Sewer Backups: No one wants to experience a sewage backup. These can easily lead to unsanitary conditions that pose health risks and damage to your property.
Major Water Leaks: Large water leaks, especially from appliances like water heaters, can lead to substantial water damage and mold growth, which causes health problems.
ANY Gas Leaks: Gas leaks are incredibly dangerous because they can cause explosions and poisoning. All gas leaks require the immediate attention of an expert.
Blocked Sewer Lines: Anything having to do with the sewer is probably an emergency. Significant backups can cause damage to your plumbing system rendering it unusable.
No Hot Water (in Cold Climates): When cold weather strikes, hot water is a necessity. Not having access can cause extreme discomfort and disruption to your daily life.
Frozen Pipes: It is easier for pipes to burst when they are frozen. This is because of the expansion that takes place when the water freezes.
No Water Supply: You should never have to go without hot water, but you should especially never have to go without water at all. This could indicate serious issues.
Overflowing Toilets: Any time water pools up in your home, damage is being done. Overflowing toilets are just another source of unsanitary damage.
Leaking Water Heater: There are numerous reasons for your water heater to be leaking, so make sure to have a professional diagnose the issue.
Severe Drain Clogs: Clogged pipes can warrant an emergency if they are causing water to back up and flood, especially if multiple drains are affected.
Leaking or Broken Water Main: This is a serious problem that requires an immediate solution, or else you risk major damage to your property.
Backflow Issues: Backflow issues can cause contaminated water to get into your plumbing system, posing serious health risks to anyone who uses it.
Strong, Unusual Odors: If you smell a strong stench of sewage or gas, it could mean you have leaks or ventilation problems that need to be addressed urgently.
Malfunctioning Sump Pump: Keep your sump pump running smoothly. Malfunctioning systems can result in basement flooding during heavy rains.
Got an EMERGENCY?
Call Amarillo's Most Proficient Emergency Plumber
Our longstanding commitment to excellence is something that we take a lot of pride in. We have only gained the title of greatness because of the high-quality services we provide, topped off with amazing customer care. We want our customers to feel taken care of, which is something we work toward every single day. Call us when you need emergency plumbing assistance, and we'll be there to repair the problem.